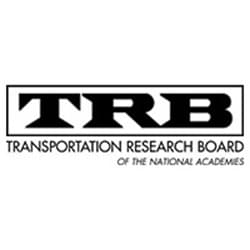 ---
TRB 2019 98th Annual Meeting
Date

to

Location

Washington

,

DC

,

USA

Booth

TBD
The Transportation Research Board (TRB) 98th Annual Meeting will be held January 13–17, 2019, at the Walter E. Washington Convention Center, in Washington, D.C. The information-packed program is expected to attract more than 13,000 transportation professionals from around the world.
The meeting program will cover all transportation modes, with more than 5,000 presentations in nearly 800 sessions and workshops, addressing topics of interest to policy makers, administrators, practitioners, researchers, and representatives of government, industry, and academic institutions. A number of sessions and workshops will focus on the spotlight theme for the 2019 meeting: Transportation for a Smart, Sustainable, and Equitable Future.
More Information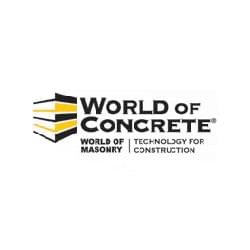 ---
World of Concrete 2019
Date

to

Location

Las Vegas

,

NV

,

USA

Booth

TBD
World of Concrete is the industry's only annual international event dedicated to the commercial concrete and masonry industries. It jumpstarts each new year by supplying attendees with the latest innovations, expert know-how and best new products to finish your work faster, better and more profitably.
WOC will once again feature special product and action areas, including The Producer Center, a marketplace of materials, equipment, demos, and seminars for concrete producers; Material Handling, offering trucks, excavators and more for material delivery, distribution, concrete placement, and earth moving; Concrete Repair & Demolition, housing a display of surface preparation equipment, scarifying, grinding, sawing equipment, and other demolition products; World of Masonry, showcasing products, tools, information, and technology for masonry professionals; Technology for Construction, featuring the newest products and tools for the commercial construction industry from top information technology and systems providers; and Concrete Surfaces & Decorative showcasing the popularity of decorative concrete for both commercial and residential applications.
More Information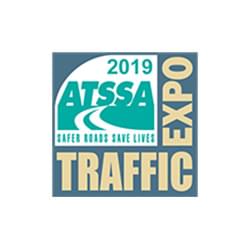 ---
ATSSA
Date

to

Location

Tampa

,

FL

,

USA

Booth

TBD
49th Annual Convention & Traffic Expo
ATSSA's Annual Convention & Traffic Expo is the premier event for nearly 3,500 roadway safety professionals and transportation officials from across the USA and around the globe. The convention brings together business leaders, government officials, manufacturers, corporate roadway department personnel and all manner of people involved in nearly every aspect of roadway safety.
Features include:
Nearly 3,500 roadway safety professionals
More than 200,000 square feet of exhibit space, showcasing the latest products and services for the industry
A wide variety of cutting edge traffic safety solutions and state-of-the-art roadway safety vehicles and heavy equipment ranging from striping trucks to truck mounted attenuators will be on display on the convention floor
A high-quality line-up of education and information sessions to ensure you are operating safely and efficiently, introduce you to new safety innovations, earn CEU credits, and raise your level of engagement in the industry
More Information