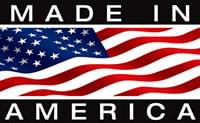 Here at TrafFix Devices, Made In America means a reliable, consistent, and sustainable source of supply for distributors and users throughout North America and the world. We are sourcing the raw materials used in our products from American companies and we are happy to promote the Million Jobs Project. In addition, we aim to support other companies who design, build, and engineer their products right here in the USA. Everyone at TrafFix Devices is committed to revitalizing the US Economy.
Did You Know?
Roughly 98% TrafFix Devices products are sourced and manufactured within the United States.
Million American Jobs Project
TrafFix Devices, Inc. is a proud supporter of the Million American Jobs Project.