Sentry Longitudinal Energy Dissipater (SLED)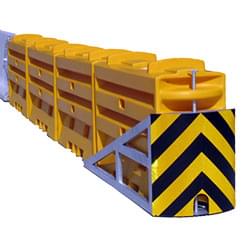 The Sentry Longitudinal Energy Dissipater (SLED) is a narrow, non-redirective gating crash cushion that is designed to shield permanent and temporary barriers including concrete, steel, and plastic. The four internal steel cables of the SLED envelop the impacting vehicle, reducing potential secondary accidents.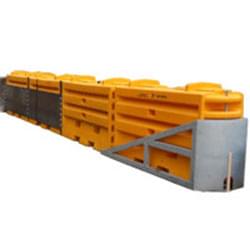 The SLED Euro-Terminal is the only free standing attenuation device that has been tested and accepted to the EN1317-4 P4 requirements. Since the SLED Euro-Terminal system is free standing, there are no pavement anchors, bolts or drilling to compromise the integrity of the roadway surface or bridge deck.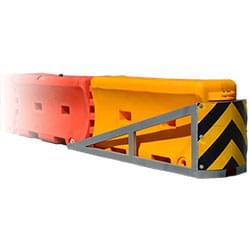 The SLED Mini is a MASH Tested and Passed as a Uni- and Bi-Directional applications and as a TL-1 End Treatment for the TrafFix Water-Wall™. With its stout design, the SLED Mini virtually eliminates vaulting of the impacting vehicle.