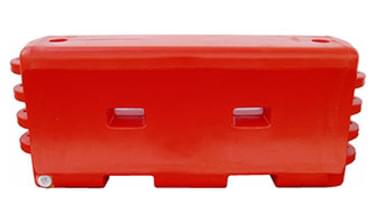 The Water-Wall Barrier is an economic and easy to install crash barrier system.
The Water-Wall Barrier is a durable side protective temporary crash barrier system that can be used in many situations; from protecting the public surrounding a construction site, to work-zone safety on roads and highways.
The Water-Wall can quickly and easily connect directly to the SLED end treatment which negates the need to shield or flare the end of the barrier. For added privacy and security, the Water-Wall can be equipped with a plastic or chain-link fence (with extended connection pins).