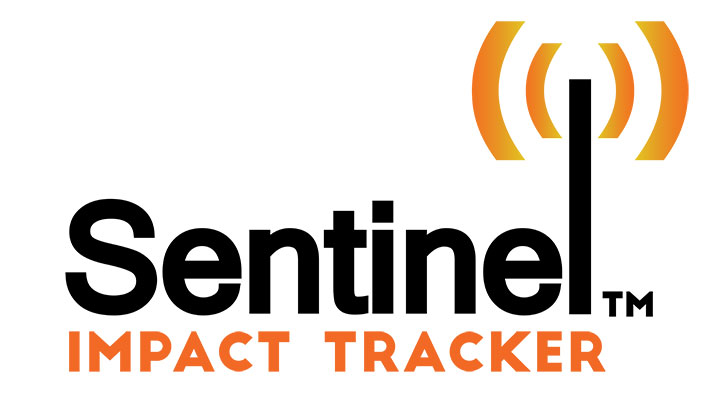 Quick Start Guide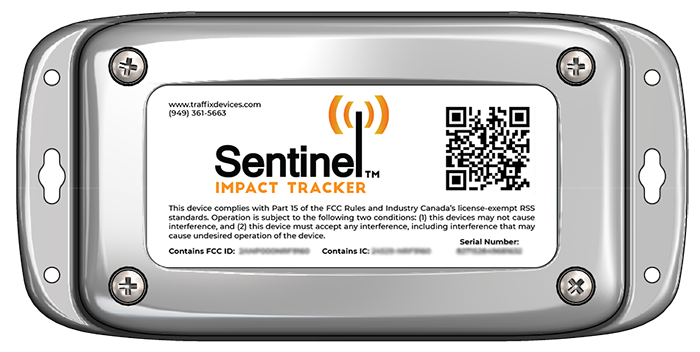 Step 1.

Registering your account.
Find and open the email that was sent to you with the subject "Sentinel Impact Tracker", then click Complete registration.

Type in a strong password, read and accept the Terms of Service, then click Create account.

Type your email address and password, and click Log in.

You will receive a follow up email with links to important documents.
Step 2.

Creating Assets.

There are 4 main functions of the Sentinel dashboard: Map, Assets, Devices, & Alarms.

Did you know?
Scanning the QR Code on the Sentinel Impact Tracker lid will take you to the Driving Mode designed for mobile devices

From the Assets page, click New asset.

Type in a name, choose the asset type, then click Create.

Choose a device. Select a serial number that is already associated with your account by using the dropdown menu, or type in the serial number an the PIN code that is underneath the lid of the Sentinel unit, then click Next.

Choose the Sentinel installation orientation and set the sensitivity level, then click Next.

Upload an installation photo, then click Next. You can upload photos now, or choose to upload them later.

Click Finish.
Step 3.

Clearing alarms.
From the Assets page, find and click on the asset that currently showing an alarm.

Click the New report button on the asset detail page.

Select "Create an inspection report for a recent impact alarm", then click Next.

Select the impact date associated with this report.

Choose whether the asset is damaged or not damaged; if damaged, choose the Severity of the damage, then click Next.

Input any notes, then click Next.

Upload any photos, then click Next.

Select the option "Clear all impact alarms", then click Next.

Review, then click Save.

---

This will cause the map to turn from Red to Green and clear your alarms.
Step 4.

Notification Groups and Sites.

You can create notification groups per Asset. You can do this a few ways...
Select the drop down located on the Assets page

Create a new group, and click Create.

Click Manage groups.
You are able to add and remove users from this menu.
Step 5.

Powering on your Sentinel.
Remove screws from the top of the box.

Move the switch to the ON position and connect the battery.