Knowledge Base: Scorpion II® C-90 TMA
The TrafFix Devices' Scorpion II C-90 Truck Mounted Attenuator (TMA) is MASH Tested and Eligible with a minimum host truck vehicle weight of only 15,000 lbs (6,804 kg) with absolutely no upper weight limit. Learn More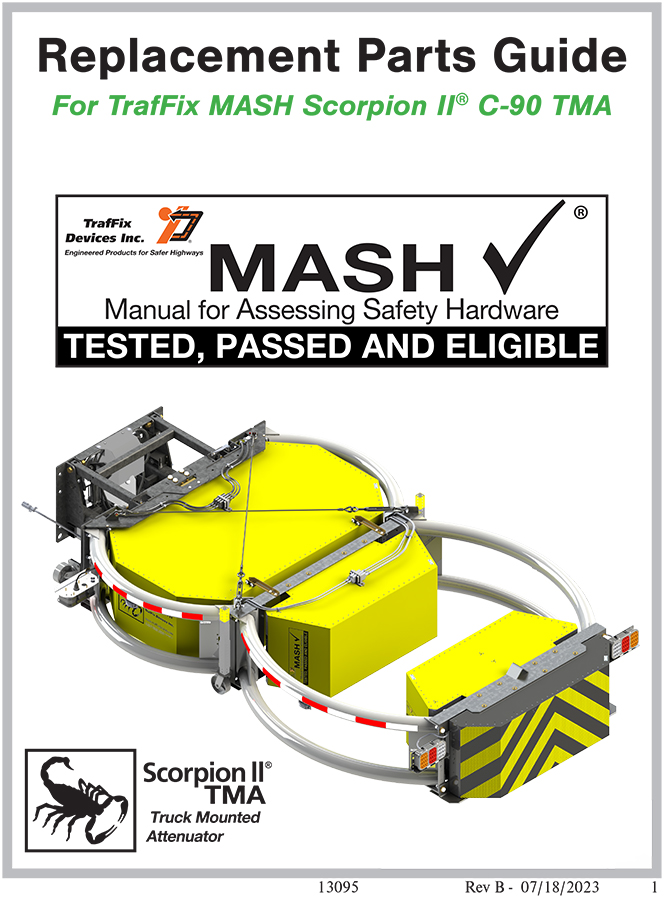 Sku

13095

Revision

B

Published

July 18, 2023
This guide is for MASH Scorpion C-90 TMA parts only.
---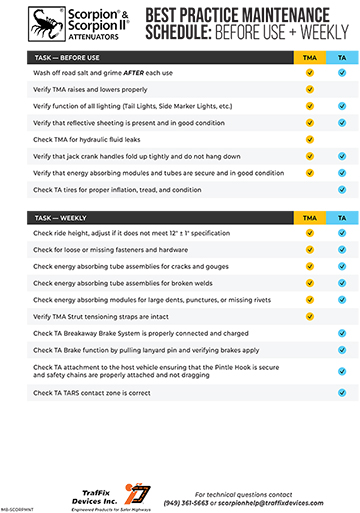 Sku

MB-SCORPMNT

Revision

A

Published

August 22, 2023
Best Practice Maintenance Schedule for the Scorpion II C-90 Truck Mounted Attenuator. This document covers Annual maintenance, Monthly maintenance, Weekly maintenance, and a checklist to review before each use of the Scorpion II C-90 TMA.
---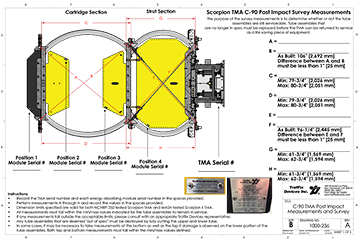 Sku

1000-236

Revision

A

Published

March 10, 2023
The purpose of the C-90 TMA Post Impact Survey measurements is to determine whether or not the tube assemblies are still serviceable. Tube assemblies that are no longer in spec must be replaced before the TMA can be returned to service as a life saving piece of equipment.