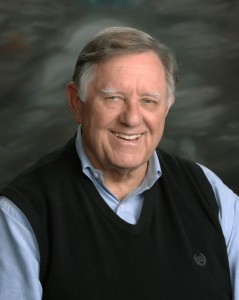 From a list of over 25,000 Cal Poly Pomona Engineering Alumni, Jack Kulp, the Founder and CEO of TrafFix Devices, was chosen as one of 22 Engineers to be part of the inaugural class of the Engineering Hall of Fame. This new Hall of Fame will serve to recognize distinguished engineers and their achievements as well as inspire future generations of students. The official induction ceremonies and unveiling of the Cal Poly Engineering Hall of Fame will take place on – on campus in Pomona.
Jack has been an engineering and business leader in the traffic control industry for over 30 years. His many inventions and patents have led to the development of products that protect and save the lives of roadway construction workers and motorists. From the first orange plastic channelizing drum to the mobile crash attenuators, his innovations continue to create products that perform exceptionally well when impacted and meet the crash test requirements of countries throughout the world. Products like the Scorpion Attenuator, Compressor Attenuator, and TrafFix Sentry Water-Cable Barrier have lead the industry in performance and innovation. He started TrafFix Devices 27 years ago, and he has grown the company to nearly 300 employees worldwide.
California State Polytechnic University is one of the leading universities in the West. The Engineering school is one of the top ranked programs in the U.S. and graduates 1 in every 14 engineers in the state of California.